To commemorate the anniversary of Darwin's birth (12th February), I've created a Darwin's Day episode which discusses the illness of Darwin and his immediate family and what could have caused this. There's a 2017 paper, used as source material for the episode, which discusses this question. However, some of the relationships discussed (and indeed those not discussed) are hard to visualise. So, I've created a family tree of Charles Darwin to accompany the episode!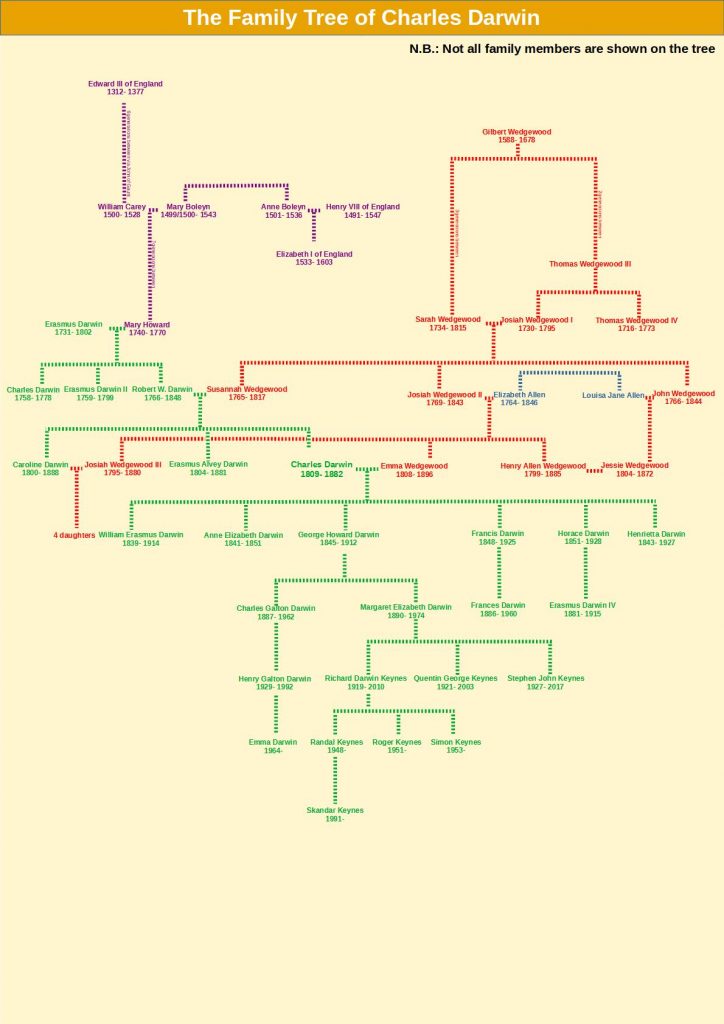 Due to the nature of this kind of information, most of my information for this tree is sourced from the Wikipedia pages of these individuals. However, there's also a website called 'Famous Kin' I found, which I used to discover the descent from Edward III shown on the tree.
I've also shown some (but not all) the descendants of Charles Darwin on this tree, such as the actor Skandar Keynes– who played Edmund Pevensie in 'the Lion, the Witch and the Wardrobe', the novelist Emma Darwin, and Erasmus Darwin IV, a soldier who was killed during the larger Battle of Ypres in 1915.